NOTICE:
We're currently booking on-site landscape design appointments 2-3 weeks out. If you'd like design assistance earlier than this, we'd highly recommend booking a PlantPro consultation with one of our team members at the nursery!
Set Up PlantPro Consultation
About Our Landscape Designer
Veronica Houston has over 30 years of experience in Residential and Commercial Design. Veronica received her Bachelor of Landscape Architecture from Mississippi State University and is licensed in both North and South Carolina.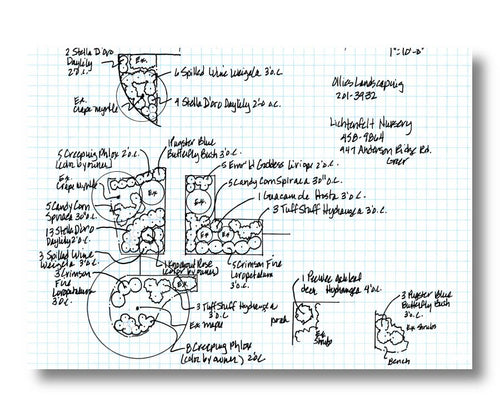 1-Hour Design
For a fee of $250, Veronica spends one hour at your home, during which she will provide a brief consultation and prepare a sketch on-site (drawn to proportion). Either a front or back yard sketch can be accomplished during this time - not an entire property. This rate is for the Greater Greenville area.
See Examples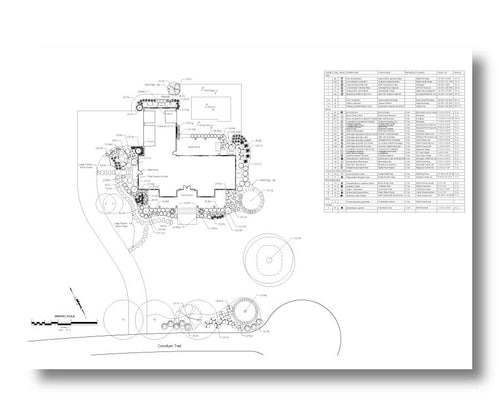 Master Plan
For a full-size plan of an entire property or a more detailed sketch involving hardscapes or custom touches, Veronica will quote the job on a case-by-case basis.
See Example
Ready to Get Started?
Fill out the form below so Veronica can get in touch with you! She will reach out with her availability within 3 business days.